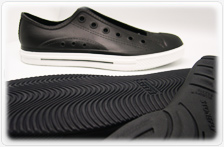 D-PREN: a line of crosslinkable butadien, isopren rubbers and polyolefines, injectable at low pressure in the most common EVA machines and in general with any thermo-regulated injection
moulding machine.

Easily bondable, with low specific gravity, allows greater productivity and sensible savings when compared to traditional rubbers.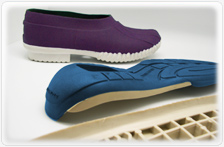 Particularly suitable for shoe soles production, boots, and footwear components, can be used in many application fields, combining the versatility of normal thermoplastic materials with the resistance of vulcanised rubbers.


Provided in black and natural compound (colorable with masterbatch) can be used directly and doesn't require further processing, it's available in foamed grades until 1.6 linear expansion.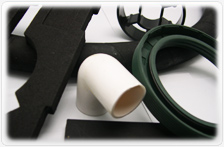 D-PREN, in accordance with the main international standars, is free of hazardous chemicals and does not produce fumes during the
process.

Possible production's scraps, pulverized and ultrasound processed, can be reintegrated in the production cycle.