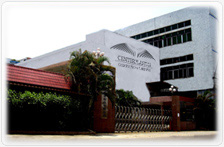 Centerplastics was founded on the 20 years experience of technicians
specialized in the thermoplastic and elastomeric fields of thefootwear
and industrial sectors.
The international team, following the standards ISO 9001, RoHS and
themain international regulations, guarantees the constant research of
new solutions and innovative developments.

Exclusive production processes allow the presentation of uniqueproducts on the market.

Centerplastics is currently counseling and supplying bases and additives to several international groups of
thermoplastic producers.